Fort Hood Murderer Received $278K From Government – Victim's Families Nothing (Video)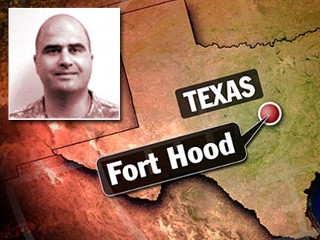 We couldn't afford to keep the Vietnam Memorial or the WWII Memorial open...but we could afford to pay a mass murderer like Nadal Hassan to the tune of a quarter million dollars ...but not one red cent for the families of the victims. The government and the talking heads will blame it on the red tape, they will explain it away as a systemic failure...but these facts came out months ago, before the "Soldier of Allah" received this much and nothing was done then.In case you missed it, this is the man that: "
'gunned down [a] pleading pregnant woman'.
Not unlike what has happened to the families of Seal Team 6...the travesty and the open support of radical Islam by this government are continuously lawless and shameful acts.
-W.E.
GatewayPundit
Senator Tom Coburn (R-OK) released his annual report on government waste today. Among the findings:
$630,000 for buying friends and fans for Facebook and Twitter

$415,000 for fine wines in China

$278,000 to Fort Hood jihadist Nidal Hassan but ZERO to the victim's families (Work-place violence)

$10 million on Superman movie tie-ins

The Army National Guard spent $10 million on Superman Movie tie-ins while plans were being made to cut the guard by 6,000 members.
Read more on Coburn's findings here.