China Bubonic Plague Claims Life; Authorities Cut Off Town for Safety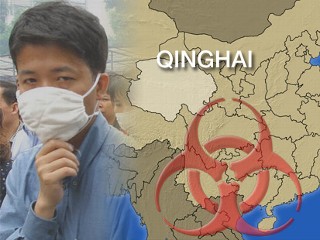 NewsMax
A man died of the bubonic plague last week in the northwest part of China and now authorities have cut off a the city.



China Central Television, the country's state-run television system, said the 30,000 population of Yumen are not allowed to leave, AFP reported.

The victim died last Wednesday, CCTV said, after contact with a dead marmot, similar to the squirrel.

Urgent: Do You Approve Or Disapprove of President Obama's Job Performance? Vote Now in Urgent Poll

According to Channel NewsAsia, the man reportedly chopped up the marmot to feed to his dog and then developed a fever the same day.

China Daily USA said authorities reported the victim's remains have been properly disposed of and the 151 people who had close contact with him are now under quarantine. Several villages near Gansu have also been sealed off and a "third-degree epidemic alert in the region" has been activated.

The victim was said to have been hospitalized before he died and an autopsy found he died of bubonic plague that is commonly known as "black death."

According to the Centers for Disease Control and Prevention, a person usually can contract bubonic plague two to six weeks after getting infected.

"Patients develop sudden onset of fever, headache, chills, and weakness and one or more swollen, tender and painful lymph nodes (called buboes)," the CDC's website says. "This form is usually the result of an infected flea bite. The bacteria multiply in the lymph node closest to where the bacteria entered the human body. If the patient is not treated with appropriate antibiotics, the bacteria can spread to other parts of the body."

Other forms of the plague — septicemic and pneumonic — also exist. Most human plague cases occur in Africa and Asia, the CDC reports. However, cases in the U.S. are most prevalent in the southwestern part of the country.

Bubonic plague killed tens of millions of people in 14th-century Europe and is primarily found in animals.
Paul Begley