Sunday Reflection: The Heavenly Citizen's Prospect
Cripplegate
For our citizenship is in heaven, from which also we eagerly wait for a Savior, the Lord Jesus Christ; who will transform the body of our humble state into conformity with the body of His glory, by the exertion of the power that He has even to subject all things to Himself.
- Philippians 3:20–21
-
In a word, the heavenly citizen's prospect is glorification.
Glorification is that final stage in the process of redemption when Christ (a) raises the bodies of all believers from the dead and reunites those bodies with their souls; and (b) instantly changes the bodies of believers alive at His coming into perfect, sin-free bodies, even like His own when He was resurrected.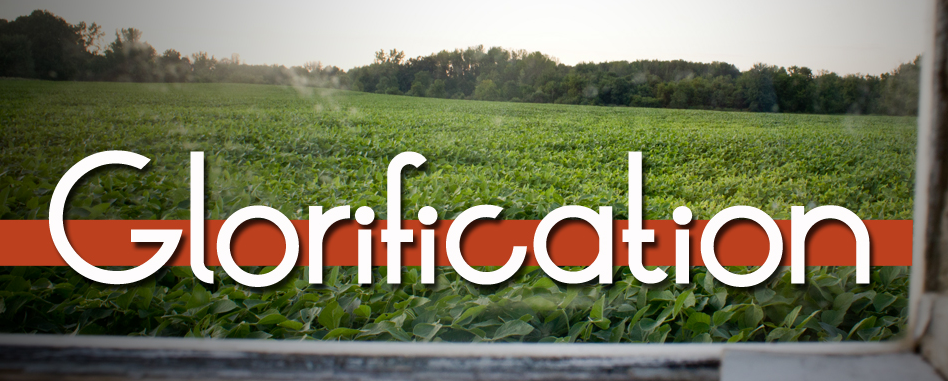 The Body of Our Humiliation
Earlier translations of this verse spoke of "our vile body" (KJV) or "the body of our humiliation" (ASV). But that could send the wrong message. Paul doesn't intend to demean the body in any way, as if the physical body was evil in itself. That was the teaching of certain pagan religious philosophers of the day, but not of biblical Christianity. Remember, Adam and Eve were created perfectly by God, in His image, as a body-and-soul entity.
And so "the body of our humiliation" has nothing to do with some supposed inherent sinfulness of the body. Rather, it refers to our bodies, which are presently marked by the humiliation caused by sin—always characterized by weakness, by physical decay, by indignity, sickness and suffering, and of course the ultimate humiliation of death. And the body, though not inherently sinful in itself, is too often the instrument of our sinful acts—the vehicle through which we gratify our sinful desires. Knowing that that which should be set apart and consecrated as the temple of the Holy Spirit (1 Cor 6:19
) is nevertheless presented to sin as an instrument of unrighteousness (Rom 6:13
) causes it all the more to be regarded as "the body of our humiliation." Indeed, in this body we groan (2 Cor 5:2
; cf. Rom 8:23
), calling out with the Apostle Paul, "Who will save me from the body of this death?" (Rom 7:24
).
The answer we receive in this text is: the Savior, the Lord Jesus Christ is coming! And He's not coming to rescue you out of your body, so you can live as a disembodied spirit in some ethereal existence for all eternity. He's not coming to replace your body, as if He could only redeem part of you. No, He is coming to transform your present, lowly, sin-sick body into conformity with the body of His own glory!
1 Corinthians 15: Our Glorified Bodies
What will these glorified bodies be like? In 1 Corinthians 15, Paul defends the bodily resurrection against those in Corinth who were denying it. Towards the end of the chapter, he gives us insight into the nature of our glorified, resurrection bodies, in contrast with our natural bodies.
Imperishable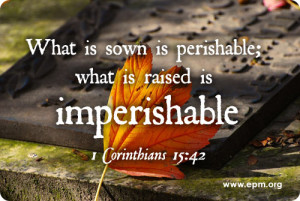 First, they will be imperishable. 1 Corinthians 15:42
says, "So also is the resurrection of the dead. It is sown a perishable body, it is raised an imperishable body."
Our resurrection bodies will not be subject to the corruption and decay that our present bodies are subject to. They won't grow old. They won't wear out. They won't contract any sickness or disease. We have every reason to believe that in the eternal state our bodies will show no signs of aging, but, as Grudem puts it, "will have the characteristics of youthful but mature manhood or womanhood forever" (832). And that is something to look forward to.
Glorious
Second, they will be glorious: "It is sown in dishonor, it is raised in glory" (1 Cor 15:43
). It's hard to capture all of the implications of what it means to for a body to be glorious. I believe it means that they will be attractive, and free from shame.
Why? Well, 1 Corinthians 12:23
talks about the members of our bodies that we deem "less honorable," or, as it says in 1 Cor 15:43
, "dishonorable" (same word). But our resurrection bodies will not be characterized by dishonor in any way. Whatever dishonor means, our resurrection bodies will not be that. Every part of them will be glorious.
Strong and Powerful
Third, they will be strong and powerful. Again, 1 Cor 15:43
: "It is sown in weakness, it is raised in power." We understand the physical limitations of our bodies, don't we? We know what it is to be weak. In fact, there is even moral weakness that is associated with our flesh (Matt 26:41
). But not in the resurrection.
Now, it's not saying that we're all going to be Christian versions of the Incredible Hulk. But our glorified bodies will have all of the strength and power that God intended human beings to have when He created them apart from sin. Grudem says again, "It will therefore be the strength that is sufficient to do all that we desire to do in conformity with the will of God" (832). That's an amazing thought! We will have a perfect vehicle to do God's will perfectly, according to the desires that He will have made perfect!
Spiritual
Finally, our resurrection bodies will be entirely submitted to, and in perfect harmony with, the Holy Spirit: "It is sown a natural body, it is raised a spiritual body" (1 Cor15:44
).
Now, "spiritual" here, does not mean "non-physical." We know that our glorified bodies are going to be physical bodies, because Philippians 3:21
says they will be transformed into conformity with the body of His (i.e., Christ's) glory. And we know that Jesus had a physical resurrection body. He didn't just appear to be resurrected. Disembodied spirits don't have stomachs and digestive tracts and eat broiled fish (Luke 24:39–43
). Bodies consume food. Jesus was raised from the dead in His body. And so will we be (cf. 1 Cor 15:20
, 23
).
But Paul's point in saying that our body will be spiritual is to say that it will be a physical body fully submitted to, and in perfect harmony with, the Holy Spirit. Think of it! To have a heart undistracted and un-tempted by the deceitful lusts of sin! To have fully sanctified ambitions and truly godly aspirations! And then to have a physical body that is able to carry out all of those holy impulses without a moment's distraction or weariness! To be able to enjoy the bounties of the physical creation as God designed us to enjoy!
Dear reader, if that prospect doesn't drive your soul to worship—if it doesn't make you long for our Savior's appearing—I don't know what will. Surely if your soul has been quickened by the divine life, animated by the Holy Spirit to hate sin and to long for the day when that battle will be won, such a glorious prospect is the eager expectation and consummate desire of your heart.
How the Future Affects the Present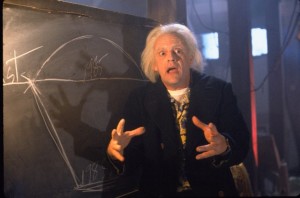 Friends, if such consummated salvation in Christ is our glorious destiny, how can we presently yield our bodies and their members as instruments to unrighteousness (cf. Rom 6:13
)? With that glorious hope, we must make every effort (2 Pet 1:5
), by the grace of God, to press on in this race of progressive sanctification (Phil 3:14
). With that glorious destiny, what other choice do we have? We are delightfully compelled to put off sin and put on righteousness!
I love the way Spurgeon puts it, as only he can:
"That is what is going to happen to me and to you! Therefore let us stand fast. Let us not willfully throw away our prospects of Glory and immortality. What? Relinquish resurrection? Relinquish Heaven? Relinquish likeness to the risen Lord? O God, save us from such a terrible piece of apostasy! Save us from such immeasurable folly! Suffer us not to turn our backs in the day of battle, since that would be to turn our backs from the crown of life that fades not away!"
No wonder the Apostle John writes, "We know that when [Jesus] appears, we will be like Him"—our body transformed to His glory—"because we will see Him just as He is. And everyone who has this hope fixed on Him purifies himself, just as He is pure" (1 John 3:2–3
).
And that's also Paul's conclusion in this very text. The very next verse, Philippians 4:1
, says, "Therefore, my beloved brethren whom I long to see, my joy and crown, in this way stand firm in the Lord, my beloved." Since we eagerly await the Savior, the Lord Jesus Christ, from heaven, and since we look forward to this magnificent hope of a resurrected and glorified body, free from sin, we must stand firm in our commitment to Christ and His Gospel, and therefore in our pursuit of holiness.