Iran Prepares For Israeli Strike By Purchasing 4 Russian S-300 Anti-Aircraft Systems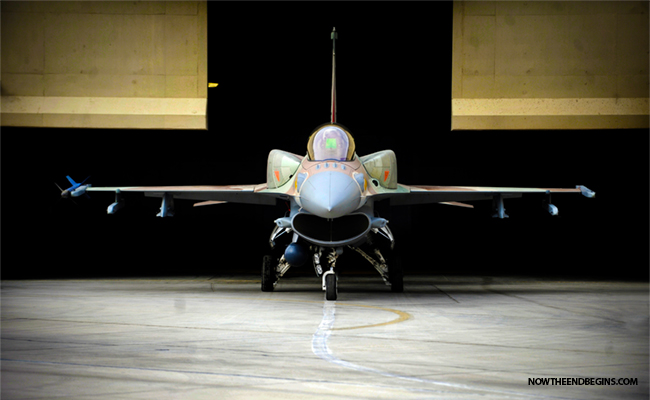 "And when ye shall hear of wars and rumours of wars, be ye not troubled: for such things must needs be; but the end shall not be yet.
For nation shall rise against nation, and kingdom against kingdom: and there shall be earthquakes in divers places, and there shall be famines and troubles: these are the beginnings of sorrows."
- Gospel of Mark, Chapter 13.
NTEB
Russia will finalize a deal to send an advanced air defense system to Iran next week, Tehran's defense minister said Tuesday as the two countries shore up ties in the wake of a historic nuclear deal.
"And say, Thus saith the Lord GOD; Behold, I am against thee, O Gog, the chief prince of Meshech and Tubal: And I will turn thee back, and put hooks into thy jaws, and I will bring thee forth, and all thine army, horses and horsemen, all of them clothed with all sorts of armour, even a great company with bucklers and shields, all of them handling swords: Persia, Ethiopia, and Libya with them; all of them with shield and helmet:"
Ezekiel 38:3-5 (KJV)
EDITOR'S NOTE: Read Ezekiel 38 and who do you see there? Russia, Iran and Israel. Read Ezekiel 39 and who do you see? Russia, Iran and Israel. Read today's headlines and who do you see? Russia, Iran and Israel. Coming to a military theater of operations near you soon and very soon.
"The text of the contract is ready and our friends will go to Russia next week to sign the contract," Hossein Dehghan said, according to Reuters citing the Fars news agency. Dehqan said that Russia will deliver the S-300 system after carrying out "state-of art technological changes" on the missiles, which will then be delivered to Iran, according to Iranian media.
The S-300 is an advanced system for intercepting fighter jets and is intended to protect sensitive ground facilities. It is capable of engaging several jets at the same time and is considered one of the most advanced systems of its kind in the world.
Israel sees the system as one of the hardest obstacles to overcome should it seek to attack Iran's nuclear installations.
Russia initially agreed to sell the advanced system to Iran in 2007, but balked on the deal, saying at the time it was complying with a United Nations arms embargo. In April, shortly after the announcement of the Lausanne outline for the nuclear deal between world powers and Iran, Russia announced it was lifting the ban on selling the advanced missile defense system to Iran, despite US and Israeli objections.
he FARS news agency quoted Dehqan as saying that

Tehran asked for three batteries of the system and recently added a fourth one to the order

.
The system is slated to be delivered by 2016, Dehqan said, according to Iranian media.
The announcement comes a day after Iranian Foreign Minister Mohammed Javad Zarif visited Moscow in a sign of flourishing ties between the countries. Zarif reportedly discussed the S-300 deal with his Russian counterpart Sergey Lavrov as well as the Syrian civil war and other issues.
The two denied a report that Iranian Revolutionary Guards Corps head Qassem Soliemani had visited Moscow recently and met with high-level Russian officials despite a UN travel ban. According to reports, Soleimani's visit was devoted to the S-300 deal.
In April, Israeli pilots flying F16I jets, the most advanced fighters currently in service in the Israeli Air Force,

conducted a drill in Greece in which they practiced attacking S-300 batteries

, according to a report in Israel Defense. According to the report, the

Israelis conducted joint maneuvers with Greek pilots where they simulated attacks on the S-300 system deployed in Crete

. The drill, according to the report,

included 150 Greek jets and 10 Israeli jets

.
According to the report, IAF commander Major General Amir Eshel visited his troops and even flew one sortie over the Aegean Sea side by side with his Greek counterpart. Eshel has described the S-300 as a very tough but not insurmountable challenge for the Israeli Air Force. source