AFTERMATH (Graphic)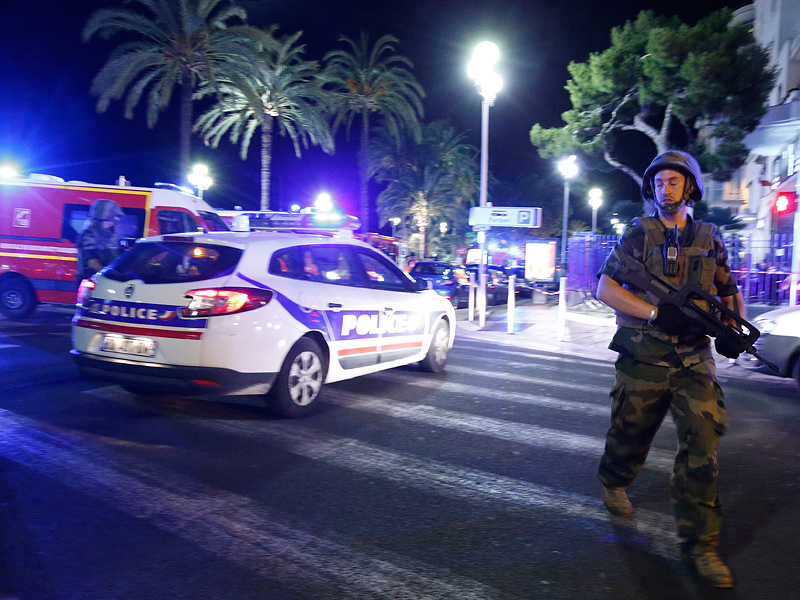 Bastille Day. Nice France, 7-14-2016
Honestly, you may not want to see the aftermath of the latest terror attack in Nice, France where the latest news reported is t

hat

75 are dead and dozens more are injured.
It is said

that once pictures and videos started coming back from Vietnam in the sixties, and the American people could actually see what was going on and the brutality of war, it spurned American's to call for an end of that war. Thus far, at least since 911, the outrage among

Americans regarding

terrorism, wherever it may be

,

still hasn't

seeped

into many corners of the nation.
It is with this sentiment that I am posting this quick .45 second video.
As always; Pray America.

- W.E.
-----------------------------------------------------------------------------------------------------------------
"Blessed be God, even the Father of our Lord Jesus Christ, the Father of mercies, and the God of all comfort;
Who comforteth us in all our tribulation, that we may be able to comfort them which are in any trouble, by the comfort wherewith we ourselves are comforted of God." - 2 Cor. 1:3-4
Dennis Michael Lynch