Russia Sends Spy Ship Near US Coast, Deploys Banned Missiles at Home, Officials Say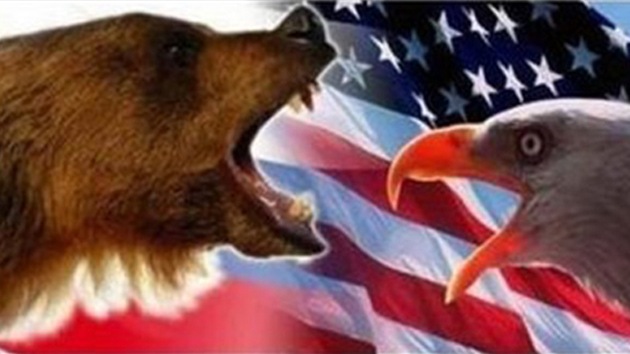 FoxNews
A Russian spy ship was spotted patrolling off the East Coast of the United States on Tuesday morning, the first such instance during the Trump administration -- and the same day it was learned the Kremlin had secretly deployed controversial cruise missiles inside Russia and flew within 200 yards of a U.S. Navy destroyer, U.S. officials told Fox News.
The Russian ship was in international waters, 70 miles off the coast of Delaware and heading north at 10 knots, according to one official. The U.S. territory line is 12 nautical miles.
It was not immediately clear where the ship is headed.
Later Tuesday, a U.S. official confirmed to Fox News that Russia had deployed ground-launched cruise missiles to two locations inside the country in December. The New York Times first reported that the Obama administration had previously seen the missiles -- then in a testing phase -- as a violation of a 1987 treaty between the U.S. and Russia that banned ground-launched intermediate-range missiles.
But Russia has pressed ahead with its program, apparently testing a Trump administration which has sought better ties with Moscow -- but is also fresh off the loss of National Security Adviser Michael Flynn, who resigned Monday night in the wake of a scandal surrounding his communications with Russia.
Adding to the aggressive actions, Fox News confirmed a report from The Washington Free Beacon that four Russian jets buzzed the USS Porter in the Black Sea on Friday. The destroyer was roughly 186 miles southwest of Crimea and roughly 50 miles off the coast of Romania, a U.S. official said.
The jets buzzed the destroyer over course of "several hours," the official said without specifying. A Russian IL-38 maritime patrol aircraft came in first, followed by two Su-24 attack jets, and then a single Su-24.
All approached "low and fast," the official added, saying the ship was conducting "routine operations in international waters."
The USS Porter made repeated radio calls to the Russian jets, but the calls were ignored. The jets had their transponders turned off, the official said.