California: 134 quakes in 1 week on San Andreas fault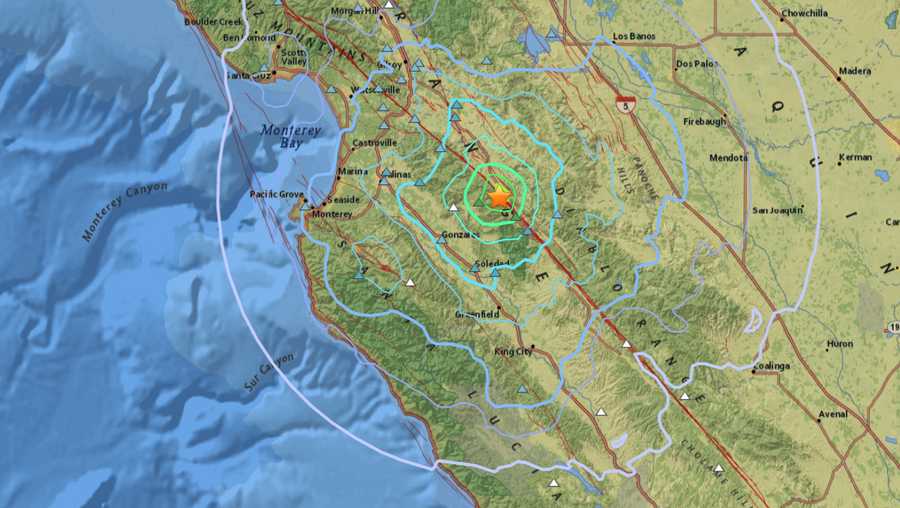 SHAKE MAP

SOURCE: USGS
Well this is disconcerting.
With all the predictions going back many decades that say it is only a matter of time before "the big one" hits California, specifically near the San Andreas Fault, this isn't exactly welcome news. -W.E.
WND
(SFGATE) — GONZALES, Calif. — A 4.6 magnitude earthquake shook Monterey County last Monday, and the area hasn't stopped shaking since.
Last week's widely-felt quake was centered 13 miles northeast of Gonzales, along the San Andreas Fault.
Since then, there have been 134 earthquakes within 5 kilometers (or about 3 miles) of the epicenter, according to the U.S. Geological Survey.