Texas Tragedy Takes Shocking Turn As Obama Administration Failed To Report Issue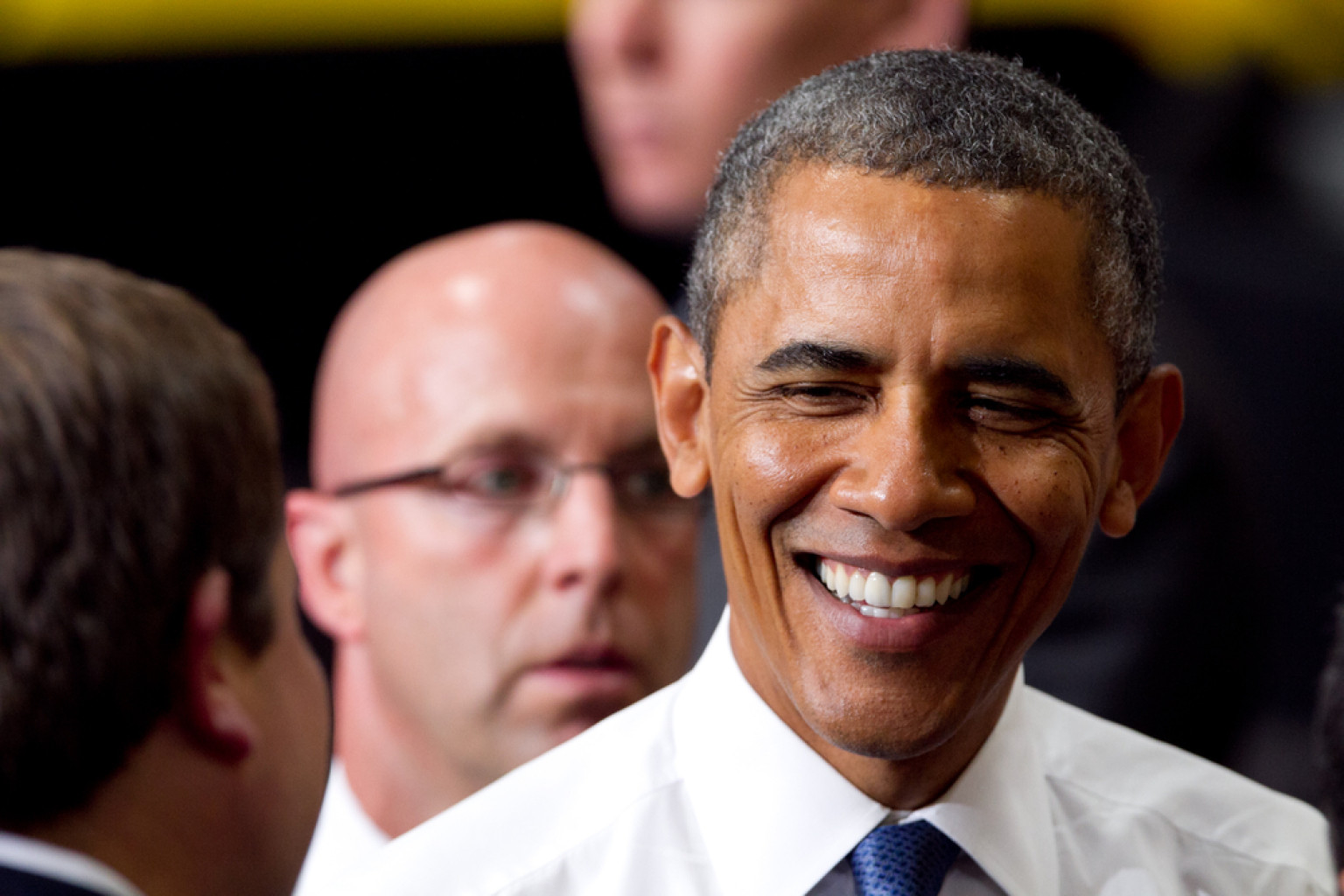 image: huffingtonpost.com
ConservativeDailyPost
From his smiling Twitter account on Sunday, former President Obama offered condolences for the tragic shooting in Sutherland, Texas, and renewed his call to assail the Second Amendment.
A day later, we learned that under Obama's administration, the Air Force failed to report a domestic-violence conviction by the shooter to the FBI—a conviction which should have barred him from purchasing firearms.
May God also grant all of us the wisdom to ask what concrete steps we can take to reduce the violence and weaponry in our midst.
— Barack Obama (@BarackObama)
November 6, 2017
Devin Kelley received a bad-conduct discharge from the Air Force in 2014. Prior to his discharge, while stationed at Holloman Air Force Base in New Mexico, he was court-martialed and convicted in 2012 on two charges of domestic assault for violence against his wife and stepson, allegedly fracturing the child's skull. He served twelve months in the Naval consolidated Brig in California.
The Domestic Violence Offender Gun Ban, commonly known as "the Lautenberg Amendment," was enacted by Congress in 1996. Under this law, it illegal for a person convicted of domestic violence to own or possess a firearm. If Kelley's conviction had been reported to the FBI Criminal Justice Investigative Services Division, a background check would have disqualified him from legally purchasing a firearm.
Academy Sports confirmed Kelley passed two background checks when he purchased two guns. It is unknown at this time of those guns were used by him on Sunday to commit the murders.
This is not the first time Obama has used tragedy to call for increased gun control without addressing why his administration allowed his Justice Department failed to enforce existing gun laws. In Obama's first term as President, he was embarrassed when the Bureau of Alcohol, Tobacco, and Firearms allowed guns to be sold to Mexican drug cartels.
The Operation Fast and Furious "gunwalking" scheme came to public attention after the death of United States Border Patrol Agent Brian Terry. The subsequent dispute over the release of Fast and Furious documents resulted in Obama invoking Executive Privilege for the first time and then-Attorney General Eric Holder being held in Contempt of Congress.
Prior to Operation Fast and Furious coming to light, Obama used the use of guns purchased in the United States and used in border violence as a basis for attacking legal guns sales. Similarly, Obama immediately pounced on the Texas tragedy to call for more gun control. After "Fast and Furious" was exposed, Obama tried to blame the scandal on former President George W. Bush, falsely claiming the program started his administration.
In light of the failure of the Air force to report Kelley's domestic assault convictions, Congress has called upon Secretary of Defense James Mattis to investigate and properly document the violent-crime convictions of former military personnel. Mattis has directed the inspector general at the Pentagon to take action.
"If the problem is we didn't put something out, we'll correct that." Mattis said. Meanwhile, more democrats seize on tragedy to call for more restrictions on law-abiding citizens.
"Learning that this senseless act of violence might have been prevented if only the proper form was filled out by military investigators was absolutely devastating," said Senator Kirsten Gillibrand (D-N.Y.). However, instead of focusing on enforcing existing laws which could have prevented the attack, Gillibrand has repeatedly called on Congress to enact even more gun control laws.
Plain and simple, Americans are being slaughtered and Congress is refusing to stand up for them. This is a monumental failure of leadership.

— Kirsten Gillibrand (@SenGillibrand) November 6, 2017
After the shooting, President Trump correctly stated that the issue leading to the Texas shooting was one of mental health and not a problem to be blamed on guns. However, Democrats refused to acceptable that people are responsible for their own action.
"We are not the only country in the modern industrialized world that has mental health issues, but we have a magnitude of gun violence that is unmatched by those other countries. Something has to change," said Senator richard Blumenthal (D-CT).
"The terrifying fact is that no one is safe so long as Congress chooses to do absolutely nothing in the face of this epidemic. The time is now for Congress to shed its cowardly cover and do something," said Chris Murphy (D-CT), failing to acknowledge the laws already enacted by Congress that could have stopped Kelley from buying firearms if the Obama Administration had focused on the laws in place.
Similarly, Democrats fail to mention the acts of Stephen Willeford, a former National Rifle Association instructor. Willeford was the law abiding gun owner whose heroic acts stopped Kelley's rampage and caused him to flee from the scene. Democrats routinely ignore the crime-stopping acts of gun owners because it does not fit their narrative of the need for increased gun control.
Sunday's mass shooting in Texas is sadly another example of Democrats using tragedy they enable to punish law abiding citizens by attacking the Second Amendment instead of enforcing existing gun laws.