Soft Disclosure …. AGAIN! WAKE UP ALREADY!!!!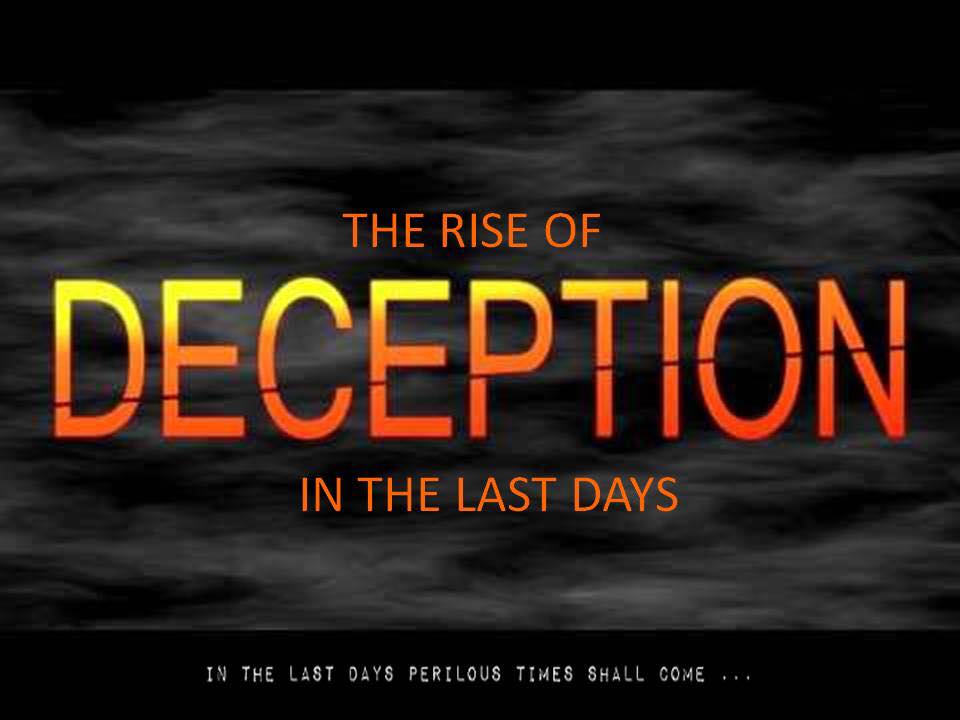 image: davidfiorazo.com
"
Now we beseech you, brethren, by the coming of our Lord Jesus Christ, and by our gathering together unto him,
That ye be not soon shaken in mind, or be troubled, neither by spirit, nor by word, nor by letter as from us, as that the day of Christ is at hand.
Let no man deceive you by any means: for that day shall not come, except there come a falling away first, and that man of sin be revealed, the son of perdition;
Who opposeth and exalteth himself above all that is called God, or that is worshipped; so that he as God sitteth in the temple of God, shewing himself that he is God.
Remember ye not, that, when I was yet with you, I told you these things?
And now ye know what withholdeth that he might be revealed in his time.
For the mystery of iniquity doth already work: only he who now letteth will let, until he be taken out of the way.
And then shall that Wicked be revealed, whom the Lord shall consume with the spirit of his mouth, and shall destroy with the brightness of his coming:
Even him, whose coming is after the working of Satan with all power and signs and lying wonders,
And with all deceivableness of unrighteousness in them that perish; because they received not the love of the truth, that they might be saved.
And for this cause God shall send them strong delusion, that they should believe a lie:
That they all might be damned who believed not the truth, but had pleasure in unrighteousness."
-2 Thess. 2:1-12
"
This is just one front in a spiritual war to divert people away from the truth of Scripture. We have already seen that the implication of the Bible is that Adam's race is the only race of sentient, physical creatures in the universe. That is, there are no ETs to fly spaceships to earth. But if one believes in evolution, one must accept the likelihood that life, even intelligent life, has evolved many times on other worlds. Thus, if life exists elsewhere, then that would argue against the Bible and hence the God of the Bible. So a very effective tool in undermining the authority of the Bible and the gospel would be to convince as many people as possible that life exists elsewhere. What better way is there to do that than with flying saucers and "alien" visitations?" - Answers in Genesis
L.A.Marzulli
Glowing Auras and 'Black Money': The Pentagon's Mysterious U.F.O. Program
The shadowy program began in 2007 and was largely funded at the request of Harry Reid, the former Senate majority leader, who has had a longtime interest in space phenomena.
Commentary & Analysis
by
L. A. Marzulli
You would think the Church would wake up.
You would think that with "soft-disclosure," like the link I posted above, hitting the media about once a month, the church would wake up. You would think that people would start to ask questions, that emails would come pouring in from pastors, that people would wonder how all this "disclosure" jibes with the Bible.
Guess what? I haven't had one email, phone call, or anything else, except from some of you who ARE awake that forwarded me the current story which is all over the media.
Here's a screen shot showing some of the articles I've written on Soft Disclosure and posted them on this blog. Every blue title-line with the little square next to it is an article on SOFT DISCLOSURE! (This is only a portion of them!)
WAKE UP!
Take a look at the video above. It was released by the Defense Department. Listen to what the pilot says… What more proof are some of you waiting for?
This entire "disclosure" process is being orchestrated. It's designed to see what the reaction of the American people will be.
So far, it appears not to many pastors or people sitting in the pews care!
I made In Their Own Words: UFOs are Real to wake up pastors and the church to what I call the Coming Great Deception!
You can watch the first 40 minutes of it for free and you can download it on VIMEO for a few bucks.
I can't do any more than that. I've sounded the warning. I've been faithful at my post. I've shouted about the deception since 1999 with the publishing of my first book Nephilim.
May I suggest sending the link below to the film to as many people as possible? We need to get the word out. We need to arm the folks of the coming great deception. It's almost here….