Slaughterbots: They Cannot Be Stopped (Video)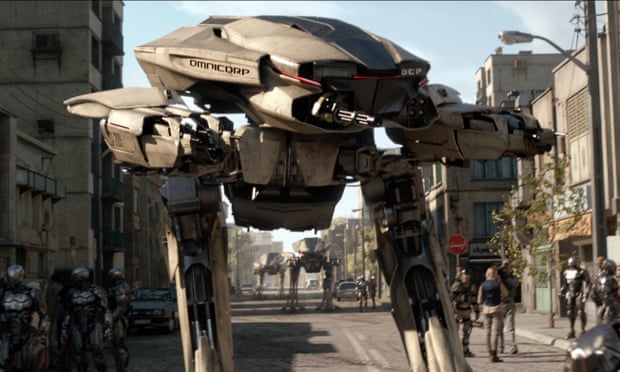 From
The Guardian
:
"Once developed, lethal autonomous weapons will permit armed conflict to be fought at a scale greater than ever, and at timescales faster than humans can comprehend. These can be weapons of terror, weapons that despots and terrorists use against innocent populations, and weapons hacked to behave in undesirable ways.
"We do not have long to act. Once this Pandora's box is opened, it will be hard to close."
While the suggestion of killer robots conjures images from science fiction such as the Terminator's T-800 or Robocop's ED-209, lethal autonomous weapons are already in use.
Samsung's SGR-A1 sentry gun, which is
reportedly
technically capable of firing autonomously but is disputed whether it is deployed as such, is in use along the South Korean border of the 2.5m-wide Korean Demilitarized Zone.
The fixed-place sentry gun, developed on behalf of the South Korean government, was the first of its kind with an autonomous system capable of performing surveillance, voice-recognition, tracking and firing with mounted machine gun or grenade launcher. But it is not the only autonomous weapon system in development, with prototypes available for land, air and sea combat.
The UK's
Taranis drone
, in development by BAE Systems, is intended to be capable of carrying air-to-air and air-to-ground ordnance intercontinentally and incorporating full autonomy. The unmanned combat aerial vehicle, about the size of a BAE Hawk, the plane used by the Red Arrows, had its first test flight in 2013 and is expected to be operational some time after 2030 as part of the Royal Air Force's Future Offensive Air System, destined to replace the human-piloted Tornado GR4 warplanes.
Russia, the US and other countries are currently developing robotic tanks that can either be remote controlled or operate autonomously. These projects range from autonomous versions of the Russian Uran-9 unmanned combat ground vehicle, to conventional tanks retrofitted with autonomous systems.
The US's autonomous warship, the Sea Hunter built by Vigor Industrial, was launched in 2016 and, while still in development, is intended to have offensive capabilities including anti-submarine ordnance. Under the surface, Boeing's autonomous submarine systems built on the Echo Voyager platform are also being considered for long-range deep-sea military use.
AutonomousWeapons
H/T Nena S.