Trump Keeps Breaking Economic Records-Here is the Latest!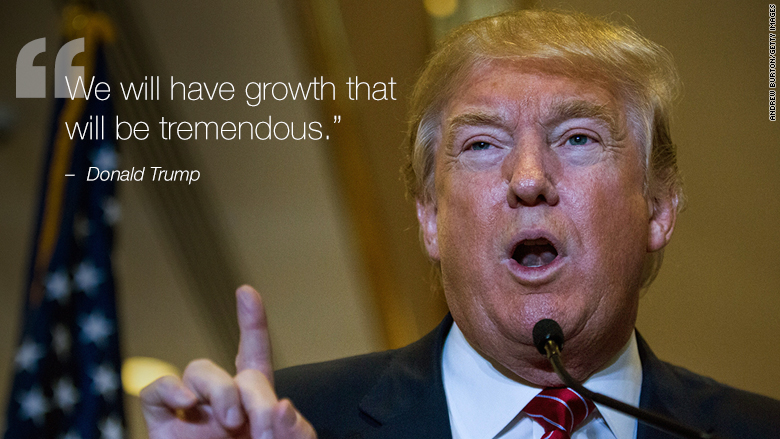 image: money.cnn.com
While Nancy Pelosi declares that the Trump tax cuts are akin to "Armageddon" and "life-death", the economy under Trump continues to roar, setting it's 8th record since POTUS took office.
CNS News
, reports:
"The number of employed Americans has now broken eight records, most recently in February, since President Donald Trump took office.
155,215,000 Americans were employed in February, 785,000 more than last month's record 154,430,000, the Bureau of Labor Statistics reported on Friday.
The number of employed Black Americans hit a record high of 19,087,000 last month, and a record 72,530,000 women 16 and older were counted as employed."
Fox Business is reporting 800,000 more people who previously left the workforce due to basically a lack of hope, have now come back:
As far as the "crumbs" that Nancy Pelosi called bonuses to American workers as a result of the President's tax bill, over 4 million American's have now enjoyed these "crumbs" by over 400 (and growing) participating corporations and 90% of American's are seeing more money in their take home pay.
Americans for Tax Reform
reports:
"It is no coincidence that the Trump economy has been successful. We have long known that tax cuts create jobs and boost the economy, despite the naysayers in the Democrat party that cried Armageddon when President Trump signed the tax bill into law.
The tax cuts have been a boon to everyday Americans, 90% of whom are seeing more take home pay since the federal withholding tables were adjusted. Tax reform has also lowered utility bills for millions of Americans, and 401k values are on the rise.
ATR's John Kartch has kept a list of all the benefits from the Trump tax reform bill on our website. So far, over 400 companies have announced pay raises, bonuses, or additional employee benefits because of the tax bill. These benefits have helped over 4 million Americans so far, and more companies are being added to the list each day."
But maybe we should take the Democrats more seriously, afterall, Schumer knows what he is talking about when it comes to tax cuts. Sort of: